3/30/17 
Thank you to Mr. Kenney for his mushing presentation to the third graders at SFAB!  What a great time! The children were able to speak to a real musher and got to pat lead dog, Teddy Bear Roosevelt!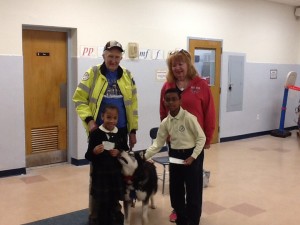 Third graders present Mr. Kenney with two checks totaling $150.00 for the M.U.S.H. (Massachusetts Union of Siberian Huskies) and the Siberian Husky Resuce Organization on behalf of students in grades 3G & 3M.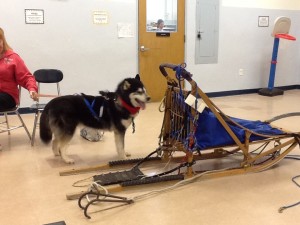 Lead sled dog Teddy, standing by his musher's sled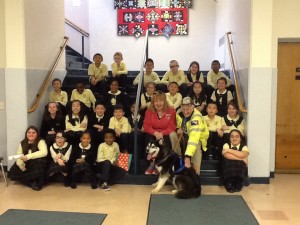 Mr. And Mrs. John Kenney, and their sled dog Teddy 
Welcome to Mrs. McGrath's Classroom
****  Scholastic code for online ordering is LJ387
 Homework for the week of 
** If your child got 100% on Spelling pre-test, they do not have to take the quiz on Friday!
This week's spelling words : 
 Monday's Homework :  
MATH:  

SPELLING:


English Language Arts (ELA) :  Read 20 minutes; 
Tuesday's Homework : 
 MATH : 

SPELLING : 15 sentences

ELA :   Read 20 minutes
SCIENCE:
Wednesday's Homework :  
MATH : Practice 
SPELLING :  

ELA : Comprehension packet; read 20 mins
Thursday's Homework :  
MATH :  


SPELLING : study for quiz

ELA :  reading log due tomorrow; read 20 mins; 

***LIBRARY MONDAY, 4/3/17