F.Y.I. Cardinal Sean's Pastoral Letter "Our Participation in the Sunday Mass:" http://www.BostonCatholic.org/SundayMassLetter
See Activities page for reference excerpts for Parents & Catechists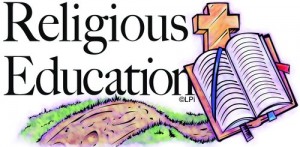 Program Philosophy
The Religious Education program here at Saint Francis of Assisi Parish is aimed at helping each student know and share God's love and to become a confirmed Catholic Christian. We believe that each student is an individual deserving of sound Christian instruction.  We also believe that students have been given special gifts to share and it is our hope that they will become fully involved in opportunities for them to discover and claim the gifts that they have been given and be empowered to use those gifts to build up the Body of Christ.
We believe that all students should be able to articulate a clear understanding of God and their faith.  We also believe that it is our responsibility to work together with students and families in forming young men and women who live out their faith as persons of prayer and by serving the poor in acts of justice and compassion.
Here at Saint Francis of Assisi Parish, we attempt to create a positive atmosphere that encourages the growth of the full religious potential within each student.  Through exposure to strong and caring Christian teaching and values, the seeds of faith planted at Baptism will grow and floruish.  In this way, we hope to assist each student in their journey toward Christian maturity.
Religious Education begins at Baptism and is nurtured in the home.  Parents are the first and most influential teachers in the lives of their children.  Faith development is an on-going process meant to relate to the student's daily life.  Together with parents and other caring adults, we work to help each student grow in their knowledge of God and develop and nurture a personal relationship with God that ultimately leads to service and helping others.  We provide classes from First Grade through Grade 10.  Sacramental programs require a two-year attendance.